Threaded Solutions - What We Do
---
Threaded Solutions exists to help entrepreneurs & small business owners who do not have the time, expertise, or cash to launch, improve, or grow their businesses to their full potential.

Founders and owners benefit from our best practices, time, and knowledge through part-time COO and project implementation resources that generate impact for your business faster.

Some examples of Threaded Solutions' scope:
Plan development and implementation - build confidence in your pathCapital plan development & execution - fund your businessProcess creation, improvement & digitization - increase your efficiency & effectivenessPricing & profitability measurement, strategy, & implementation - optimize your business modelFinancial forecasting & analysis - make decisions confidentlySoftware selection & implementation - use the right tools wellCustom software development project management - maximize your tech ROITeam & incentive structure design + job descriptions to implement - increase & utilize your talentVendor selection, negotiation & implementation - partner effectivelyMetrics/dashboard definition & build - always know where you standCustomer acquisition assessment, strategy & implementation - grow in your target marketsHelp when you don't know where to start!
Working With Threaded Solutions
---
Simple process:
1. A twenty minute virtual intro. Schedule an intro here
2. You provide information for a snapshot of your current situation
3. You receive an initial proposal and we have a working session to agree on a plan, goals, and terms
3. Execute an agreement and begin working on your business together

Simple approach:
Inventory of your current state ー snapshot of where you are todaySet priorities & objectives ー set ideal state for your customers & businessModify team skills, processes, activities - decide how you will operateSelect, customize & implement tech solutions ー use the tools that support your team & goalsAccess your performance anytime & anywhere - always know where you stand
Clear principles:

Curiosity about business models, available tools, and the knowledge of the people closest to processes and problemsSystems thinking approach to better understand and critically evaluate processes, macro context, incentives, and likely outcomes of your business, policies, and systemsKindness and empathy toward customers, vendors, employees, and their communities to build trust, lasting relationships, and the ability to hear and tell the truth
Looking forward to meeting you and exploring how Threaded Solutions can support your success!
Why Threaded Solutions?
---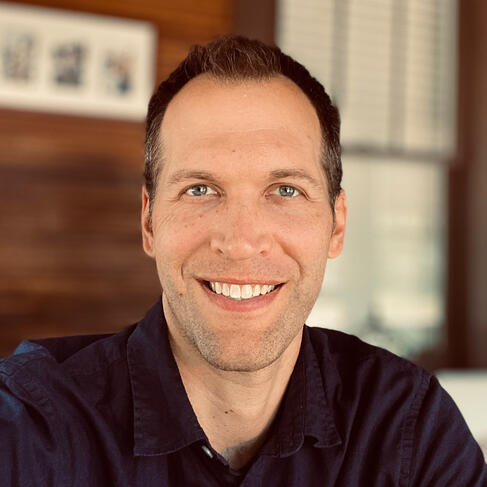 Aaron Sandstrom
Founder, Threaded Solutions
email me | schedule an intro
I thread together diverse experiences and skills to craft forward-looking plans, implement them, and provide the tools to make changes over time. I offer you knowledge and time with an owner's mindset to do the real work to improve your business. I can invest in you by aligning my fees to your performance.

Over my 15-year career , I've been accountable for creating new capabilities and successful outcomes balanced across operations, technology, business development, finance and capital management. A few highlights include:
Accessed new funding sources by creating a $7B asset-backed securitization funding facility with regulated financial institutions and a new financial participation structure and servicing platform that resulted in $250-$300M annual asset sales to financial institutionsCreated performance visibility and profitable incentives by delivering an automated transaction and asset performance measurement platform and margin-focused sales incentive compensation planEvaluated and invested in companies by deploying >$25M capital to venture and minority investments via an investment thesis and deal pipeline developed from scratchBuilt a new team and business line by launching the fastest growing last mile delivery fleet program in North America and grew it from zero to 30k vehicles operated by independent small businesses supported by new products, customer engagement models, technology, and processesLaunched minimum viable capabilities such as automated client booking and invoicing processes, field operations tools, and client acquisition approaches to serve clients, generate revenue, and maximize resources.
I launched my own company to help more startups and small businesses be successful for the owners, their employees, and their customers. It would be a privilege to make a difference for you and your company!